Amatic Industries had an excellent Fería International del Juego show in Madrid, Spain, last week.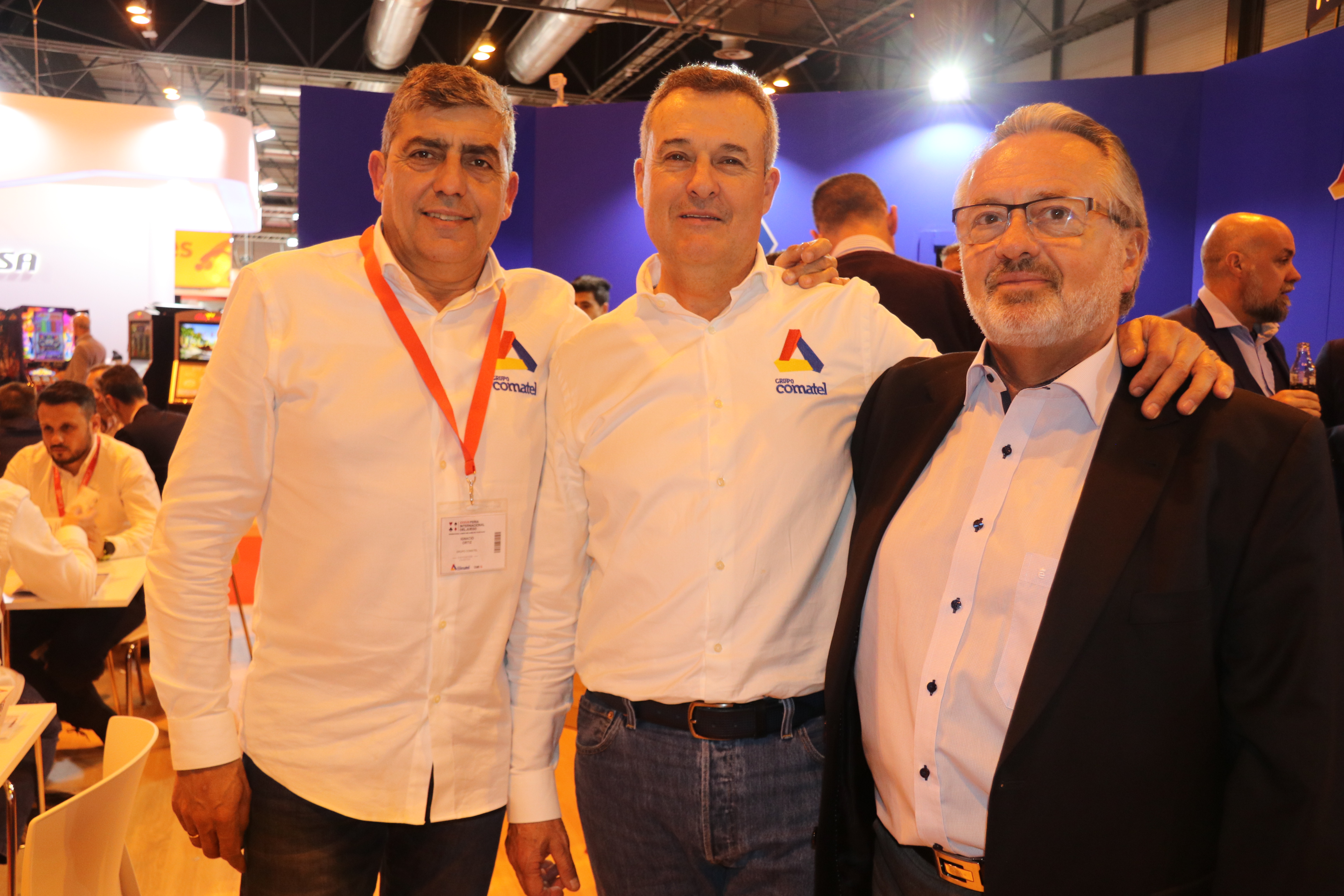 Thanks to the long-standing collaboration with Comatel, Amatic has become a household name in the Spanish gaming market. There was plenty to see as Comatel secured a large stand to house the Amatic solutions.
The Roulette Grand Jeu remains one of the most sought-after electronic roulettes in the country with over 1,500 in operation throughout Spain. The company presented the latest version with a new Corona II overhead design that incorporates a large screen.
The company also presented its Landscape theme where operators can combine Amatic solutions in a number of ways. This gives players an wide range of choice, something unique in the market.
Amatic director Leopold Oller said: "It was a great opportunity to see our valued customers in Spain. Thanks to our unique partnership with Comatel, our games have become extremely popular throughout the country. We are always focusing on bringing new innovations to strengthen our position here."
The picture shows Ignacio Ortiz and Fidel Molina of Comatel and Leopold Oller.