Widespread adoption may still be way off.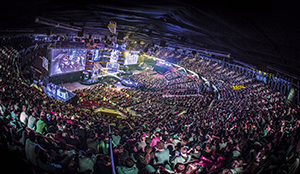 THE stellar projections for esports revenue have whet the appetite of online wagering operators, though the absence of regulation, questions over sports integrity and lack of expertise mean widespread adoption in the gambling industry may be far away.
By 2020, the number of esports views and enthusiasts are expected to reach a whopping 286 million, drawing in more than $12bn in wagering turnover. Attracted by the potential and the younger demographic many operators, both land-based and online, have been dipping a toe in the market.