As VR continues on its route towards industry acceptance, Ian Donegan asks what is the latest in the industry's biggest question mark?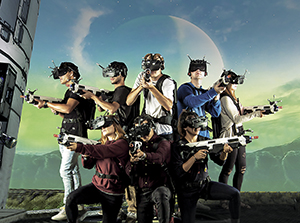 WE'VE been asking "will it or won't it" for quite a number of years now; virtual reality is a format with all the ingredients of the next big thing, but has yet to dominate in the way the sector has purported it would over the last half decade.
Its more staunch detractors will say that "it has come and gone before, this time will be no different." This has become a moot point; the last time a decent attempt was made was during the '90s when the graphics were slow and jumpy, the equipment was straining to deliver the experience without crashing and the concept wasn't that widely understood.