For the first time there will be a USA pavilion at the DEAL show next month, it has been announced by the organisers, International Expo Consults. It will be the first American pavilion in the 25-year history of the show.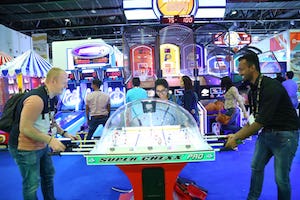 Sharif Rahman, CEO of IEC said: "We have received an overwhelming response from the US market for our show and hence have decided to provide them with a dedicated area to exhibit their products and games. The Middle Eastern market has been one of the fastest growing segments in the entertainment industry and the region has been a focus for the western and Far East manufacturers. Creating a pavilion makes it easier for the visitors to navigate through for their specific requirements".
It will be the silver anniversary of the show this year. The exhibition is scheduled for March 25-27 at the World Trade Centre in Halls 1, 2, 3 and 4.