DXB Entertainments, the parent company of Dubai's string of theme parks, has announced a net loss of AED1bn (US$272.2m) compared with a loss of 1.12bn ($304.9m) 12 months ago, an 11 per cent improvement. But shares in the group immediately fell on news of the preliminary results for the fourth quarter.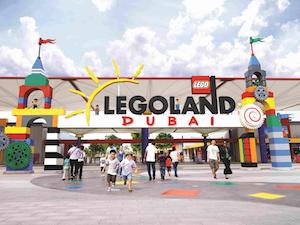 A net loss of AED268m (€674.2m) in Q4 was a 5.1 per cent increase on the net loss of AED255m ($61.2m) in the previous year. Analysts in the Middle East suggest that the company continues to struggle with 'achieving meaningful growth in park arrivals and visitor spending'. That theme park spend per visit was AED124 ($33.7), which has disappointed the market, showing a fall of 11 per cent year-on-year.
Revenues in the quarter were AED149m ($40.5m), down 5 per cent. Footfall was 819,000 in the quarter and for the whole year 2.8 million visitors, but that was up by 22 per cent on the previous year. Operating expenses were AED728m ($198.1m) compared with 925m dirhams ($251.8m), a cost saving of 21 per cent.
Earlier this month DXB reported that its plan to build a Six Flags theme park in Dubai had been shelved for the moment as there was a lack of finance available for the project.