Apple Industries of New York, famed for its photo booth products, is planning to use DEAL next month as a launchpad for its new Marvel-licensed Adventure Lab product, on the booth of Warehouse of Games.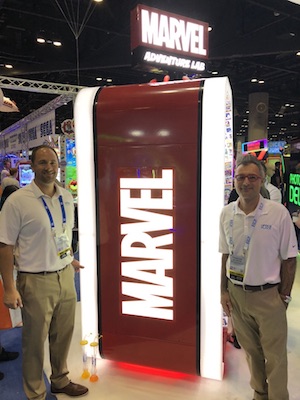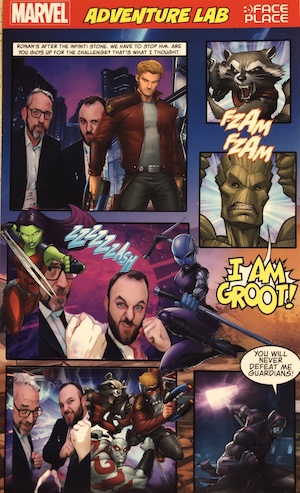 The US company announced this week that the success of the product at the IAAPA show in November and in London at the EAG, what it calls 'the most innovative photo-vending product of the year' will be a dominant factor in Dubai.
Allen Weisberg, Apple's CEO, said: "This is an exclusive amusement machine concept developed by Apple in partnership with Marvel. It is a truly unique and amazing photo-experience."
The lines waiting to use the product in Orlando and in London, he said, would be replicated in Dubai. "People want to be part of a customized comic book with characters such as Spiderman, Black Panther, Captain America, Guardians of the Galaxy, The Avengers and Iron Man."
He was supported by WoG's sales and business development manager, Yuhanis Nawasreh, who said: "We are delighted to exhibit Marvel Adventure Lab and we are confident that it will exceed all expectations."
Apple has been exhibiting alongside WoG every year since 2012 in Dubai, with its Face Place range of photo booths constantly in demand in Middle East FECs, and the latest development, the Movie Booth in which players are dropped into a Hollywood movie scene of their choice, is particularly popular. Other versions of Face Place include Magazine Me, Photo Studio Deluxe, Scene Machine, Outdoor Theme Park Booth, Face Place Deluxe and coming soon will be Photo Studio Prism, a compact new version of the Photo Studio Deluxe.
But the game of the moment is unquestionably the Marvel Adventure Lab and Apple COO, Scott Avery said: "We strongly believe that this device meets a need in the market. The in-house software technology and magical interface create the most unforgettable user-experience ever witnesses in an amusement machine."
With sales of comic books reported to be rising within the Middle East this is seen as an opportune time to launch Marvel Adventure Lab. New stores based on or inspired by comic books are now introducing mainstream audiences to comic books, said Apple.
Image: (L-R) Scott Avery, COO and Francois De Freitas, senior director of marketing with the Marvel Adventure Lab.