The game that got ICE off the ground in 1982 is back with a new look.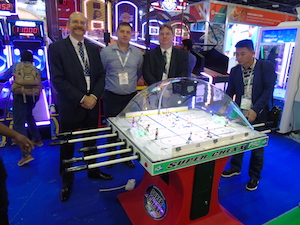 Chexx, the ice hockey game did more to launch the redemption games company than any other single device.
It has had renewed manifestations since those days, notably with Super Chexx, but the latest version even has video scoring and a customer-adjustable national anthems feature.
Pictured with the game are Gene Brogowski (left), Voicu Nicorici, service technician and David Bartel, service manager.