A special celebration was held yesterday to mark the 80th birthday of David Bellis, MBE, chairman and founder of Innovative Technology.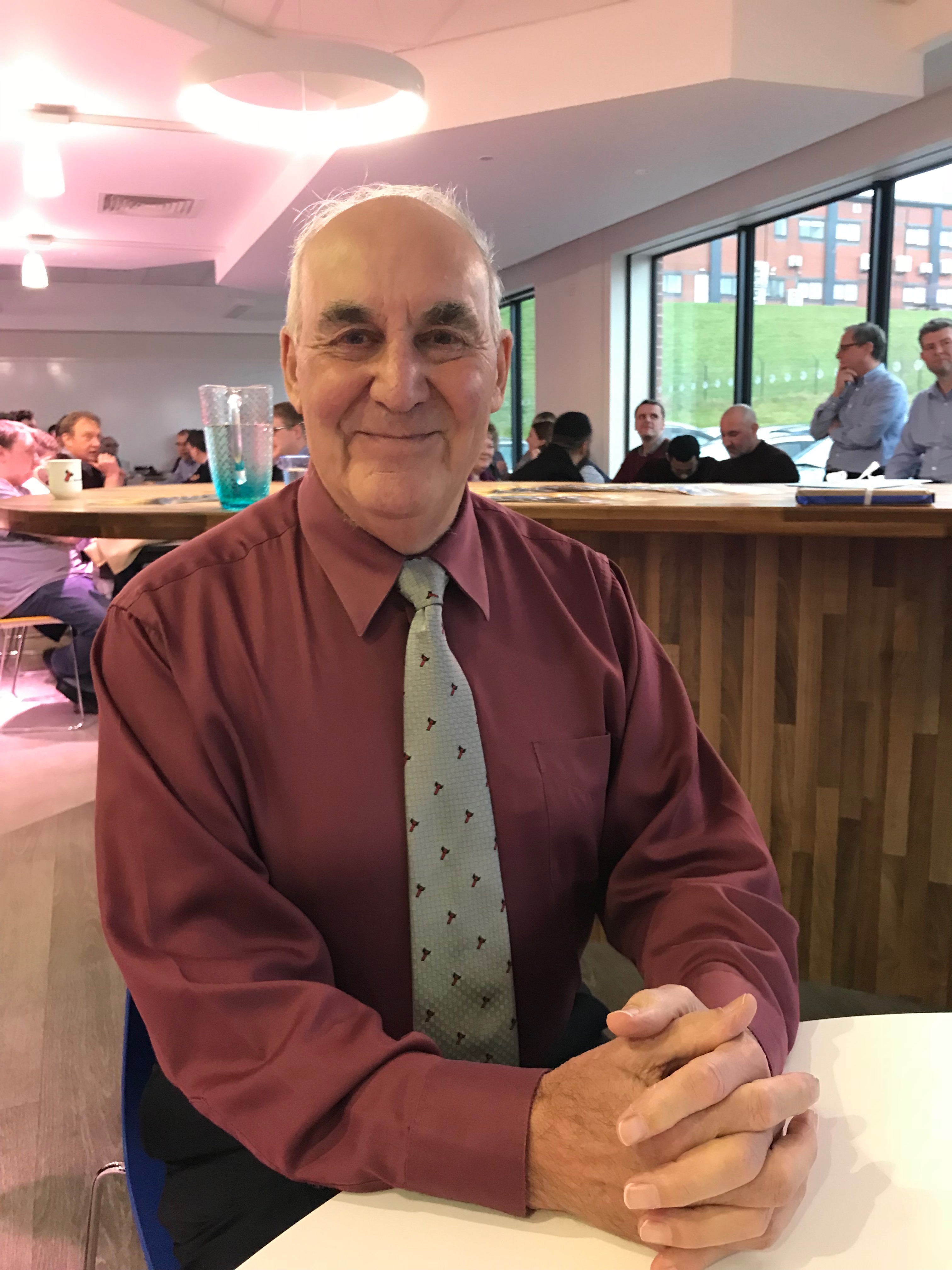 Staff, family and guests gathered at the company's headquarters in Oldham, UK, to hear Ed Stacey, David's long-time friend and business associate, pay tribute to his many achievements in a This Is Your Life style presentation.
Peter Dunlop, group managing director, launched the proceedings before Ed told the story of how David started his business in the proverbial leaky garage before forming the Coin Controls coin handling company in the 1960s. This grew from humble roots to an international business, ultimately to be floated on the London Stock Exchange.
Among the many accolades he received at Coin Controls were two Queen's Awards for Exports. In 1991 David announced he was to retire from the business but his decision was rapidly reversed when he recognised a gap in the market for banknote validators and, in 1992, he launched Innovative Technology.
Innovation was the name of the game as David used his creative talents to grow the company from a small local facility into another worldwide empire that now boasts nine international locations and several other global trading partners.
The celebration included video messages from partners in Brazil and China. David and his wife Brenda, who sadly died two years ago, have been well known on the international coin handling scene for 50 years.
With Innovative he received a further four Queen's Awards, but David is never blasé about his achievements. Indeed he is quite unassuming. He says he never fails to get a buzz when he sees any of his products. "It might be on a television programme such as Coronation Street, a site in Disneyland or in some remote part of Spain, but if I spot one of my products from home or on my travels, I still get a kick out of it," he says.