The programme for the first day of the MENALAC Conference in Dubai, apart from Bill Ernest's keynote address, is full of notable contributors.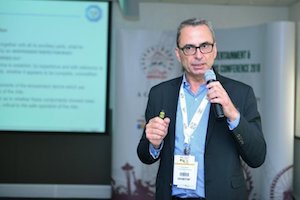 The first panel discussion will look at understanding the and capitalizing on the opportunities in Saudi. The panelists will include Philippe Andre van der Byl, director of operations at Al Hokair, Fahad Bubshait, CEO at Nuat Games, and Mohammed Attia, COO at Al Othaim.
The second panel will examine current trends within family entertainment centres and will include Silvio Liedtke, CEo at Landmark Leisure, Damien Latham, CEO at Emaar Entertainment, Andrew Such, director of operations at MAF, Tom Kane, director of sales at Betson, Karen Staley, regional vice president sales Triotech and Nabil Kassim, general manager at Warehouse of Games.
That will be followed by Gary Stern of Stern Pinball recounting the lessons learned from the mix of arcade concepts and F&B in the Chicago experience.
In the afternoon, the first session will be on fitness and play in play areas by Scott Forbes, founder and president of iPlayCo in Canada. After that will come the design of interactive entertainment facilities by Reinhart Viane of KCC in Belgium. Finally there will be a session on bringing internet protocols (IPs) to life within operations from Lennard Otto, CEO at IMG World of Adventures.
Closing the first day will be remarks by Prakash Vivekanand, general secretary of MENALAC.