The recent IAAPI show in Mumbai India was generally considered a success and the growth of the show and its seminars is mirroring the amusement market in the country, says industry consultant Kevin Williams.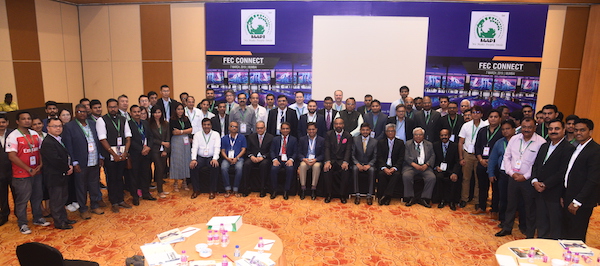 "FEC Connect invited us to present on both FEC and VR/AR developments. The seminar was a great success with a strong attendance.
IAAPI on the whole was well attended with strong FEC and attraction showings said Williams. "The Indian indoor entertainment centre sector is exploding with the audience that it has to cater to. As a result, VR was seen on numerous booths along with the latest amusement pieces. The IAAPI awards at the end of the event also underlined the innovation in the market there.
He concluded: "It was a very interesting event, and I'm looking forward to seeing continued growth in the market for 2020."
Image: Attendees at the FEC Connect seminar at IAAPI 2019, with KWP's Kevin Williams (centre).