Instance Automatics, the distributor for UNIS' products in the UK and Ireland, will be demonstrating its virtual reality game, VR Omni Arena, at the EAG show in London from January 16-18.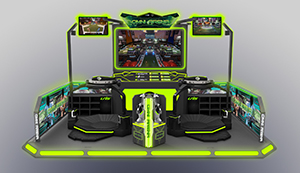 The machine strives to allow full freedom of movement in the game using a series of omni-directional treadmills synced with the software, adjusting the user's position based on where they are within the simulation.
The aim is to allow users to explore a programmed world from a single location and to interact with the virtual world as they would with the external one.
It comes with 14 games as standard and has recently seen the first UK installation at Resort World Birmingham. It will be available to see at the show on stand 902.