The first-ever Fade Fit Kids Factory has opened at KidZania Dubai, helping to encourage children towards healthy eating.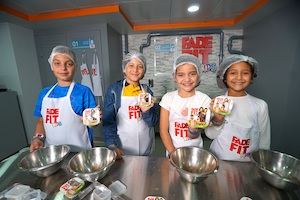 A 15-minute fun activity at the venue (in the Dubai Mall), teaches children how to create healthy and affordable treats from dates, cocoa and cornflakes. It is a partnership between KidZania and Fade Fit Kids Factory.
The activity is one of a range of adult-play activities available at the location, designed for children aged between four and 16.