Lego is to open an official office in Dubai, with a staff of 25, it has been announced.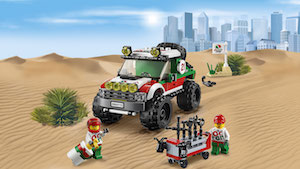 Global chief marketing officer Julia Goldin said that the decision was taken in response to the fast-expanding consumer lifestyle in the region and an explosion in youth numbers. The new office was officially inaugurated last week at the Dubai Design District.
Said Goldin: "We want to reach as many kids as possible, especially in areas in which we have not been so visible previously."
The company famously has Legoland theme parks in several parts of the world, as well as in Dubai itself. As the maker of around 70 billion 'bricks' annually, the Denmark-based company is seeking to expand its influence. This has taken it beyond just building blocks and theme parks and into the movies industry and even a clothing store chain.