Nuat VR, a virtual reality company based in Dubai, UAE, has appointed a new team member to strengthen its hand in the fast-moving VR market.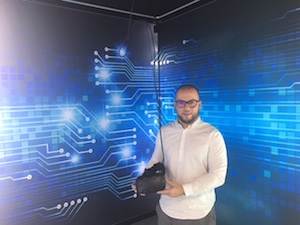 Joining as business development manager is Stephane Darmon (pictured). Hailing from Paris, France, Darmon has spent the last three years in Dubai working in retail and hospitality and will be responsible for generating new sales of Nuat's core products, The VR Cube and The Challenge Cube.
Fahad Bubshait, founder and CEO, commented: "I'm delighted to welcome Stephane to our team. After recent new investment, we want to focus on our sales. This will allow us to get more of our product into the marketplace and push the company forward.
"We're not only looking toward FECs and attractions, but to other enterprises, which are looking for bespoke game development. Our team is now far stronger and we're better equipped with their addition."