The program provides exclusive, behind-the-scenes access to the world of Stern Pinball.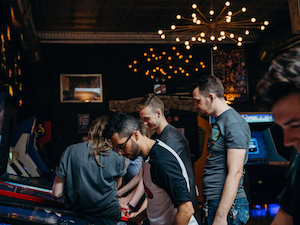 Membership perks include limited edition merchandise, special admission to Stern-sponsored events, and private access to exclusive webinars, videos and interviews with game designers, programmers and artists among others.
Stern Insiders also receive exclusive access to product launch webinars, live streams of game rules and strategies with top players, service seminars conducted by Stern professionals, advance sneak peeks at upcoming accessories, merchandise, and other new products.
In addition to exclusive access to behind-the-scenes experiences at Stern, for US$29.99 a year, Stern Insiders also receive a membership kit that includes a one-of-a-kind Stern Insider t-shirt and other surprises.