Immotion, a UK-based immersive experiences and virtual reality start-up, is bringing its offering, which combines motion platforms with custom-made content, to EAG in London for the first time from January 16-18.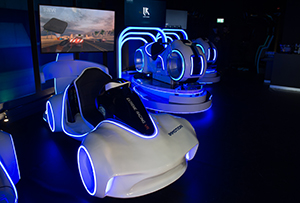 Most recently, the manufacturer supplied its VR experience platforms to VR Star, the UK's largest VR experience centre, based in Bristol.
The acquisition of Manchester-based CGI creative house, Studio Liddell, and movie-maker, C2K in Los Angeles, US, will bolster Immotion's ability to produce bespoke content for its platforms. This includes 360-degree real life movies or CGI originated interactive experiences, such as feeding dinosaurs or battling with zombies.
Immotion was set up by entrepreneurs Martin Higginson and David Marks, whose previous content creation companies include Netplay TV and Monstermob.