The mainstay of hundreds of seaside amusement arcades is the 2p machine, operated with one of the smallest denomination coins and used in innumerable payout machines, rolldowns, pushers and other novelties.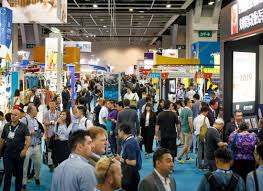 The coin is under threat. The Spring Statement, a document laying out some financial ideas and policies from the Chancellor of the Exchequer Philip Hammond, mentioned the possibility of getting rid of 1p and 2p coins. This, said the Chancellor was "digitisation of payment." It was no more than a subject for discussion, but nevertheless it rang some warning bells at BACTA, the UK's trade association.
"The 2p machine is a product loved by generations of families," said association CEO John White. He was interviewed on BBC Today, the peak-hour morning radio show, and he emphasised the damage that the removal of the coin would do to seaside arcades and family holidays.
"It is by far and away the most popular coin for seaside pushers… there area seven pushers on 2p coins to every one that's on 10p coins. Getting rid of them kills the product and, as one of the principal drivers of income in arcades, therefore, could destroy hundreds of arcades around the coast. Seaside economies would therefore be badly affected."