Sportech has announced that it is no longer up for sale, with Andrew Gaughan taking up the vacant role of CEO following the conclusion of a strategic review.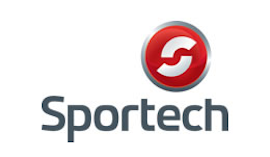 The igaming supplier stated that though sale talks were held with interested parties, "these discussions were unlikely to result in an offer for all or a material part of the Group that it would be able to recommend to shareholders."
Conclusions drawn from the strategic review that began in September of last year are that the business has "significant" potential for long-term value creation through growth of its core business, diversification and the possible liberalisation of sports betting within the US.
In a trading update, the London-listed company's board said it expects adjusted EBITDA for 2017 to be below expectations at around £6.5m and the as-yet incomplete audit includes a series of accounting corrections, including write-downs of old stocks and doubtful debtors.
Trading conditions in the first 10 weeks of this year have been described as "challenging", with "weather-related softness" in the Connecticut-based Venues division offset by Racing and Digital's securing of new, long-term contracts. Expectations for the financial year 2018 remain unchanged.
Sportech described being faced with £8m of exceptional items, including option charges of £4.3m relating to the departure of senior figures, restructuring costs of £2.5m and the sale of NYX shares for £2.3m that resulted in a book loss of £1.6m.
These costs were offset by £1.4m in additional income from the "spot the ball" VAT rebate in the UK.
Gaughan's appointment as CEO follows the departure of previous incumbent Ian Penrose, who left the company along with chief financial officer Mickey Khalifa last year.
Gaughan, who joined Sportech in 2010 following the acquisition of Scientific Games Racing, was appointed to the board in 2017 and is a qualified lawyer based in Toronto who has 25 years' experience gaming, technology and horseracing.